The cocoa industry is fractured and complex. Producing countries are spread out along the equator, and farms worldwide use many different agricultural methods on small, often aging parcels of land. At the same time, greater awareness among end customers of the social and environmental impact of growing cocoa beans translates to an ever-increasing demand for ethical, responsible, and sustainable products. With this situation in mind, what measures can be taken to guarantee bean traceability for such a fragmented market? What approach can guarantee a decent living for producers?
In their efforts to address these issues, cocoa industry stakeholders gathered together to craft a voluntary international standard, to establish a common framework and universal guidelines for producing sustainable cocoa. After six years of planning and development, the ISO 34101 standard is now published and in place. The new standard covers all of the organizational, economic, social, and environmental aspects of cocoa farming, includes strict requirements in terms of traceability, and provides a clear sustainability roadmap for the industry.
Deforestation and child labor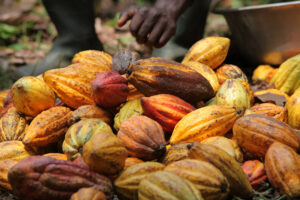 Six years of work were required to reach an agreement between the world's cocoa industry stakeholders, who sometimes had differing points of view. "While deforestation may not be acceptable by Europeans, it just might be a question of survival in producer countries," explains Florence Pradier, Syndicat du Chocolat's General Secretary. In fact, yield from standing cocoa trees drops after 20 to 25 years. The average farm in Ghana and the Ivory Coast is 30 years old, and 45 years old in Cameroon, which means that crop renewal will soon be a near-term challenge these major cocoa bean producing countries will face.
Child labor represents another issue where opinions differ: while prohibited in Europe, family farms in developing countries often employ child labor. As a question of compromise, participants agreed to apply World Labor Organization protocols as a reference: child labor is tolerated when used to contribute to the family business, when it does not interfere with a child's education, and when it does not put a child in danger. To help producers smoothly make the transition, the voluntary standard outlines three steps for farmers to progress with regard to these sensitive criteria.
A 4-part framework implemented in stages
The ISO 34101 standard includes 4 key components:
The first involves management systems for cocoa sustainability, inspired by ISO 9001 (quality) and ISO 14001 (environment) standards.

The second defines the selected sustainability criteria, split into three main categories: environmental, economic, and social. The goal is to improve living conditions for producers while preserving the environment.

The third addresses traceability and how to ensure that a cocoa bean comes from a sustainable farm, in compliance with the criteria from the second part. This is fundamental in an industry with several intermediaries between producers and end consumers.

The fourth and final part details the evaluation methodology.
This standard serves as a starting point for producers who would not otherwise be familiar with the concept of growing cocoa beans sustainably, and provides them with the right timeframe to comply step-by-step with Part 1 requirements on their path to acquiring the right experience and know how.
ISO 34101, enhances existing labels and certifications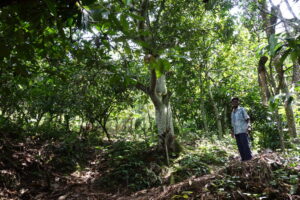 The ISO 34101 standard is the result of cooperation between the CEN (European Committee for Standardization) and ISO (International Organization for Standardization). The two organizations created standards committees with a good mix of international experts and stakeholders on the ground.
Several different certification labels for organic farming (AB, Eco-cert, …) or fair trade (Utz, Max Havelaar, …) already exist. These labels are common for different industries, but usually specific to only one aspect of sustainability: either environmental or social. The new ISO 34101 standard covers the economic, environmental, and social components of sustainability. Developed by key stakeholders in the industry, the standard also incorporates the specificities of growing and selling cocoa.
The development and implementation of this new standard contributes to the fulfillment of 4 SDG (Sustainable Development Goals) set by the United Nations, with the hope of creating a better, more sustainable world by 2030.
·      SDG 2: zero hunger.
·      SDG 8: decent work and economic growth.
·      SDG 10: reducing inequality.
·      SDG 12: responsible consumption and production.